The story of a new, smarter method of inventory management software:
This document originally has been published at "SMARTER TECH" web site.
It was 2013, the company that I was working in decided to have its own shopping system and warehouse inventory software. I designed a very flexible database with the help of Jaz, and the new shopping system started its activity in 2 months after the decision was made. A simple but tailored inventory management software compatible with that company's needs was added to it, and the whole system was in operation until 2019.
That company does not exist anymore, but my experiences with the inventory management software live with me! Last year based on my new customers' needs, I created a new inventory management software from scratch. This time, I chose different technology and designed its database multilingual-ready in order to have more customers worldwide.
The new Inventory Management Software is straightforward to use for retailers and small to medium-sized companies. The system calculates the customer's warehouse incoming and outgoing stocks smartly. It logs software users activities in order to reduce functionality errors. Also lets the business managers have an accurate view of their assets in their warehouses. The software sends alerts about recent out of stock and in-stock products; this lets the sales team make an agile decision to stop a product sale or boost another.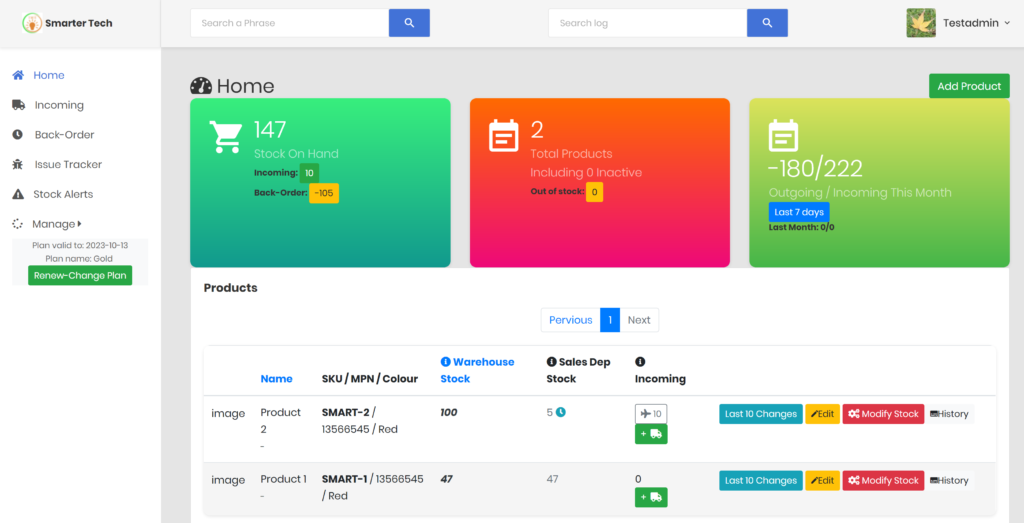 The baby needed a name:
The new software needed a name, as everything seems very simple in front-end of but smartly it protects the customer from bad data and mistakes, so "SMARTER IMS" should be a good name for it.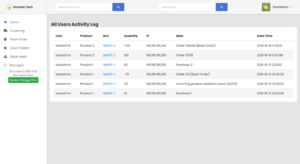 Key Benefits of Smarter IMS:
No need to install anything
Different access levels for managers and staff
Real-time stock management
Easy to use
Free to startup businesses and sole-traders [Join for free now]
No lock on contract
Flexible membrane period
Designed for online shop owners
Store Incoming stocks and pre-orders
A private and inside business issue tracking system
Export to Excel
Recent in-stock and out-of-stock alerts
Future of Smarter IMS
The current software has been beta-tested by a select group of customers for more than 6 months; their feedback made the software more reliable and trustworthy. But this is just a start, on the horizon, the following features are planned:
Woocommerce compatibility
Shopify compatibility
Magneto compatibility
Android version
iOS version
Your support is needed:
This software has been created and developed in South Australia and needs your support to be a well-known Australian brand with customers worldwide. Please send your feedback, ask for the features you need for your business, and introduce us to your friends. Thank you